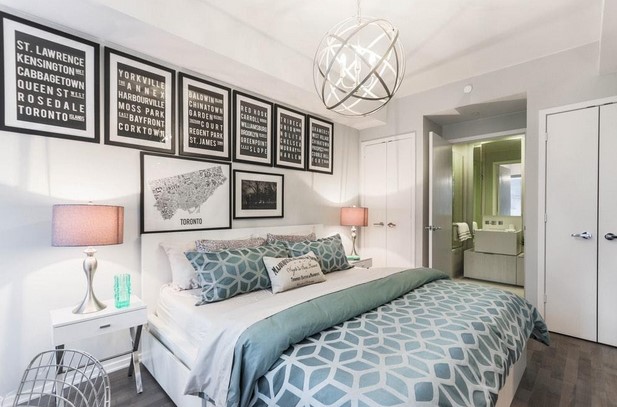 Out of all the rooms in a home, the bedroom is perhaps the most personal to the owner. That is why most people envision their bedrooms to exude some level of luxury. Fortunately, luxury doesn't mean you need to spend thousands of your hard-earned money to achieve the look. By carefully selecting the features you add to your room, your vision can come to life. Let us discuss several suggestions on how you can create the bedroom of your dreams without breaking the bank.
Custom storage for your things
Lack of storage space in your bedroom leads to clutter, which ruins the appearance of any bedroom. While a walk-in closet may not be the most realistic option, how about considering a fitted wardrobe instead? You can allocate a specific space in your bedroom where the wardrobe will be fitted with bespoke shelves and drawers that suit your needs.
A bespoke wardrobe also comes in a range of designs and finishes that will match your preferred interior. Unlike freestanding wardrobes, fitted closets make sure of all the available space. You can also choose a pull-out or sliding door, depending on the size of your room.
Choose statement furniture
One feature of a high-end bedroom is a piece of statement furniture that draws attention. Your choice depends on the look you want to achieve. It is critical to keep in mind the purpose of adding a statement piece is not to cause distraction, but to highlight your preferred design aesthetic. Some examples include:
A vibrant rug in the middle of the room to add contrast to an otherwise neutral-coloured room.
A one-of-a-kind chandelier or light fixture that ties up the luxurious feel of the room
A piece of art that reflects your personality and style.
A glamorous bed or vanity table
Regardless of the accessory or furniture, you choose to add as the statement piece, don't be tempted to go over the top.
Consider an en-suite bathroom
If you are thinking about doing a major renovation and have the budget for it, an en-suite bathroom would be an excellent luxurious addition to your bedroom. This way, you no longer need to walk across the hall early morning to prepare, or in the middle of the night when you have to use the bathroom.
Add some technology for added comfort
Home technology has evolved quite significantly over the years. Devices like Google Home and Amazon's Alexa are two examples of the latest technology that can add luxury to any bedroom. Smart technology to control lighting, cooling, and heating are also excellent additions to any room. What's great about technology is that it updates and modernises your room while at the same time making specific tasks more convenient.
If a luxury bedroom is your dream, these tips may help achieve your vision. Remember that you need not spend much to create luxury, all you need is a bit of creativity and a focused approach on specific aspects of your bedroom that will exude comfort, convenience, and style. Let your personality shine as you make these changes and allow your design preferences to shine in your bedroom.
Image: https://unsplash.com/photos/f1Rd2HsoKnk